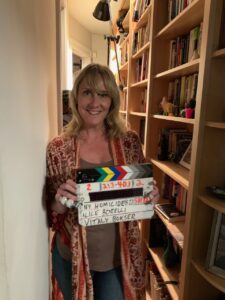 Check out Amelie as the the Lead Role in "New York Homicide!" Dont miss out appearing on Saturday August 26, 2023 at 9pm playing the role Jennifer Stahl. The episode will be available exclusively on TV watch the Oxygen Network, NBC, and online. Jennifer Stahl movie-career highlight had been as a dancer in "Dirty Dancing," but that 1987 film's success had not done much for her. The closest Jenn came to fame was by renting a tired apartment five stories in midtown. Mrs Stahl turned to singing and, the police say, to selling marijuana. She used her apartment to record music as well as to store scales, packaging material and pounds of the drug. Check out the show to watch Amelie play the role of Jenn in this true crime story.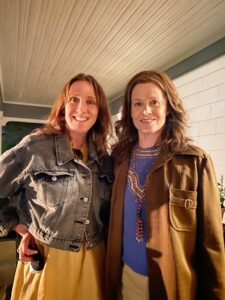 Amelie had the honor to stand in for Sigourney Weaver in the movie, "Call Jane!" It was such an honor and dream come true to work with this talented Cast and Crew. Amelie wants to thank Sigourney for being a dream to work for, not to mention one of the classiest, most professional actresses in the business. Amelie wasn't used to someone on set thanking her every day and she learned more from her than anyone else she stood in for. It was an incredible journey working with the entire Cast and Crew especially Sigourney Weaver, Elizabeth Banks, and the talented Director Phyllis Nagy. It's a period drama inspired by the Jane Collective, a group of real life underground abortion providers.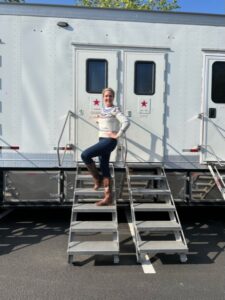 During the pandemic one of Amelie's dreams came true being Cast in several "Hallmark Movies!" Not only was she featured in many Christmas movies, like "Mystic Christmas" coming out in 2024. Also she played many roles while also being Cast as the stand in to all the leads in "Sugar Plum Twist, Next Stop Christmas, A Ghosts of Christmas Always, and Sand Dollar Cove." It has always been a dream of hers to be on Hallmark. She hopes to continue to work with Hallmark and book a lead role or produce a movie of her own one day. She would like to thank Hallmark, Synthetic, and Casting for always booking her.
Exciting News!!! Amelie has been Cast as Mary Britt in a Wilderness of Error From Emmy Award-winning producer Marc Smerling (The Jinx) and Blumhouse Television (The Jinx, Sharp Objects) comes a six-part documentary series, A Wilderness of Error, based on Errol Morris a novel of the same name. When handsome Army Surgeon Jeffrey MacDonald is sent to prison for killing his family, a storm of swirling narratives challenges our very ability to find the truth, all the while overshadowing a chilling possibility: MacDonald may be an innocent man. Marc Smerling directs and executive produces the series alongside Blumhouse Television and Wilshire Studios. Smerling will executive produce along with Jason Blum, Marci Wiseman, Jeremy Gold, Mary Lisio, Dawn Olmstead, Jessica Grimshaw, Rachel Horovitz and Michael Jackson. Brian Murphy is co-executive producer. Examines the evidence in the case against MacDonald, who was convicted in 1979 of murdering his pregnant wife and two daughters. A Green Beret physician, MacDonald claimed that the murders were committed by drug-crazed hippies.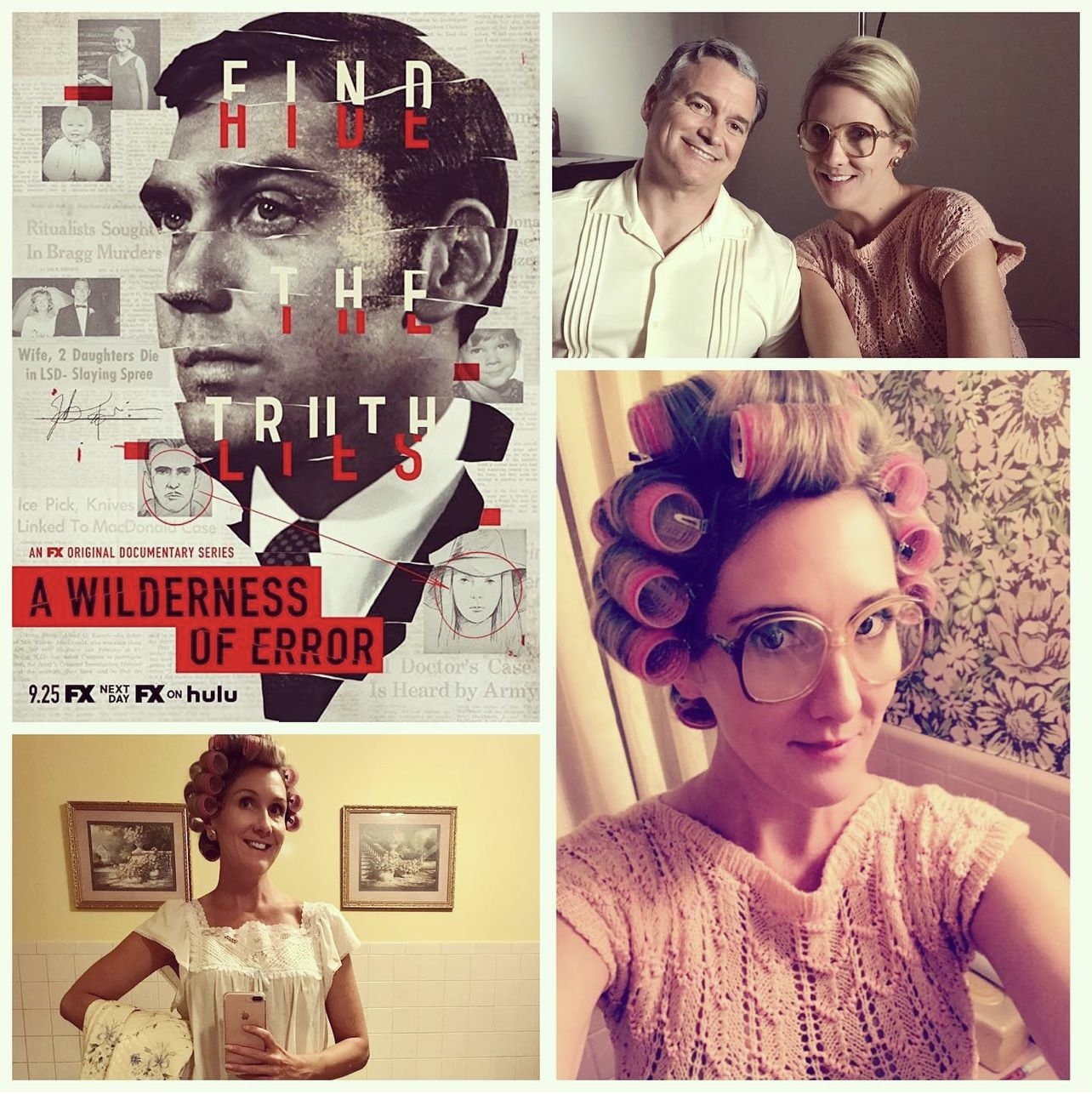 Amazing News Writer/Producer/Director Terry Wickham has Cast Amelie McKendry in the Starring/Lead Role as Julie Goodwin in his upcoming suspense thriller Double Vision. Double Vision is a passionate account where two characters "Julie Goodwin" and "Wes McCulloch", who used to be couple, are reconnecting after a decade has passed being apart. As the reunited couple moves towards sealing their relationship together forever at their old Lover's Lane spot, their mutual bliss is rudely interrupted by a terrifying force determined to stop them from it ever happening. Click here to purchase or rent the movie. https://www.amazon.com/Double-Vision-Amelie-McKendry/dp/B0B8PCQDVY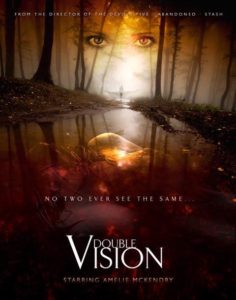 Stay tuned for Lazer Town this short film will serve as a proof of concept for an episodic series. It will be entering the film festival circuit stay tuned! Amelie plays Millys Mother. The film is the cross genre tale of a small, isolated country town who's Sheriff is protecting a precious commodity from the outside world. It is a modern western with an element of science fiction.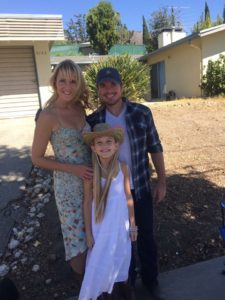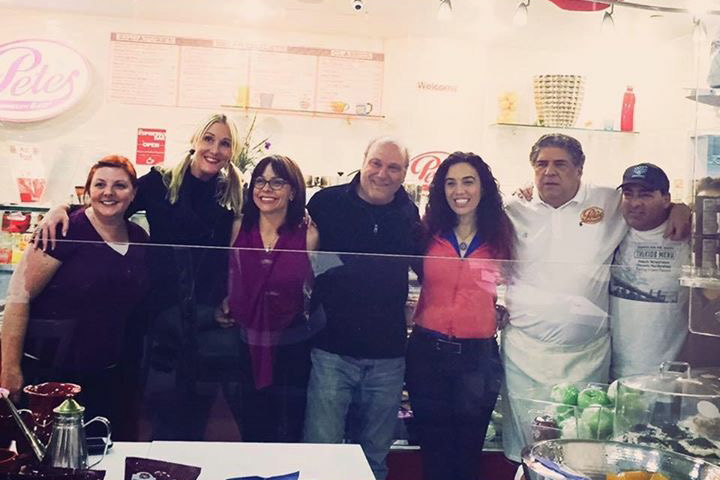 WE MADE THE KIDS MENU – MOVIE!!! Thanks to all the help from soooo many people! 'The Kids Menu' – Movie is a screenplay based on the stageplay both by Richard Vetere. It's a fun film about Old School Brooklyn vs. New School Brooklyn, clashing in a local pizzeria. What happens when an old school Italian pizzeria owner, played by Vincent Pastore (The Sopranos, Bullets Over Broadway), who is set in his ways, meets a demanding young Mom with new ideas, played by Nyle Lynn (Comedy Central, The Actors Studio), tensions rise? THE KIDS MENU – Movie. . . think 'Do The Right Thing' meets 'Baby Mama' written by Richard Vetere & Directed by Paul Borghese, Executive Producer Nyle Lynn, Co-Producers: Maayan Schneider & Michelle F. Hartley, Executive Producers Kelly Karavites & Massiel Hernandez, Associate Producers: Helene Galek & Emily Fortunato, and help from Amelie McKendry, Karen Meurer Bacellar, Teresa Hui, Kerry McGann, and Alicia Priya. If still interested in helping out with funds go to this link. We are fundraising for the film festivals and excited for the private screening this summer! Thanks again to the Cast & Crew & everyone who supported the award winning film!